Precision Medicine Delivered with Empathy
---
Revolutionizing Care for Cancer, Heart Disease, Diabetes, and Other Common Diseases on a Global Scale
The Emory Empathetic AI for Health Institute (AI Health) harnesses the power of machine learning and big data to transform the ways in which health care systems prevent, diagnose, treat, and cure diseases. The three-pronged mission of the institute is to innovate, deploy, and scale up accessible, cost-effective, and equitable artificial intelligence (AI) tools into health care solutions for patients at Emory Healthcare and, ultimately, across the globe.
Launched in fall 2023, the Empathetic AI Health Institute is part of AI.Humanity, a university-wide initiative dedicated to shaping the artificial intelligence revolution to better human health, generate economic value, and promote social justice.
Inroads Against Common Diseases
---
Faculty associated with AI.Health are working to improve the detection, diagnosis, prognosis, and prediction of treatment response for more than two dozen conditions including lung cancer, prostate cancer, breast cancer, heart disease, kidney disease, diabetes, and diseases of the eye. The institute is led by Anant Madabhushi, a global leader, innovator, and entrepreneur in developing and deploying AI to improve outcomes for individuals with cancer and other diseases. Madabhushi's team has collectively received more than $100M in research funding.
Learn more about our research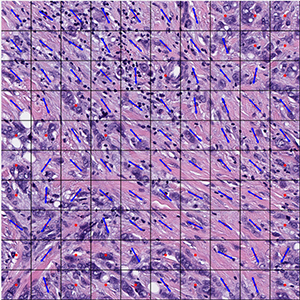 Success To Date
The Madabhushi team has already achieved significant translational success including:
200+
awarded or pending patents, averaging one per month
$100M+
funding raised by cofounded companies
510K
FDA approval for AI cardiac disease product
4+
Public-private partnerships with leading pharmaceutical companies
Emory AI.Health Symposium
---
November 14 and 15, 2023
Join leading experts in artificial intelligence and medicine to explore how AI and machine learning can revolutionize health care in a two-day symposium brought to you by the Emory Empathetic AI for Health Institute. The event will facilitate collaboration between AI researchers, clinicians, and industry while delving into the latest advancements, challenges, and opportunities in harnessing AI for medical applications.
Tuesday, November 14 | 9:00 a.m. – 4:30 p.m.
Wednesday, November 15 | 9:00 a.m. – 1:00 p.m.
Emory University
Health Sciences Research Building I (HSRB I) Auditorium and Café
Emory University
1760 Haygood Drive NE
Atlanta, Georgia 30322
Learn more and register